Get updates by email


Subscribe to this blog's feed
Follow us on Facebook
Follow us on Twitter
Topics
Related Practices
Related Industries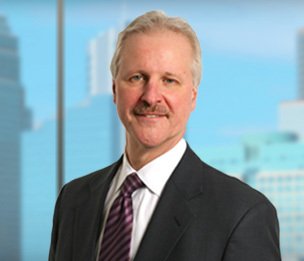 David P. Graham
Senior Counsel
dgraham@dykema.com
612-486-1521
Showing 7 posts by David P. Graham.
In the past few years, recreational marijuana legalization has increased, with New York becoming the most recent state to enact legislation. The growth has created substantial revenue opportunities for companies that have invested in preparing to participate in these new regulatory frameworks. Along with that nationwide expansion, though, comes greater government scrutiny. All current and future marijuana industry participants must stay aware of specific areas where the government is focusing its enforcement efforts and develop appropriate compliance procedures. Read More ›
Neuro XPF, a company which sells CBD was ordered to stop selling its CBD products by the FDA because it make claims related to preventing the contraction of COVID-19.
Neuro XPF stated that "your best defense against the COVID-19 blitz starts with a strong immune system." Kyle Turley also has been tweeting that CBD can "prevent and cure" the coronavirus as well as "other diseases." Read More ›
On March 5, 2020 the FDA sent out a notice about work being done on Cannabidiol products. The announcement seeks information from the public in the form of research about the effects of Cannabidiol products. The FDA is reopening the public docket established in May 2019 for the submission of data related to the efficacy and safety of Cannabidiol. The docket includes a mechanism for stakeholders to submit data and information that is confidential. Read More ›
On November 25, 2019 the FDA sent 15 more warning letters to CBD product manufacturers and sellers regarding the content and labeling of their products. For the most part, the warnings relate to claims made about the products which the FDA concludes make the products new drugs because they claim to cure or prevent a disease. Some of the claims include: Read More ›
On July 22, 2019 the FDA sent a warning letter to Curaleaf, Inc. warning it about the labeling and marketing of its CBD products including lotion, patches, tinctures, disposable vape pen, and pet products. FDA concluded that Curaleaf's websites, social media and other marketing material made unsupported health claims about its products, in violation of FDA regulations. Read More ›
FDA sent warning letters dated March 28 to three companies marketing CBD products with what FDA describes as "egregious and unfounded claims that are aimed at vulnerable populations." The companies which received warning letters sell hemp oil, CBD soft gels, CBD crystal isolate and other related products. Read More ›