Get updates by email


Subscribe to this blog's feed
Follow us on Facebook
Follow us on Twitter
Topics
Related Practices
Related Industries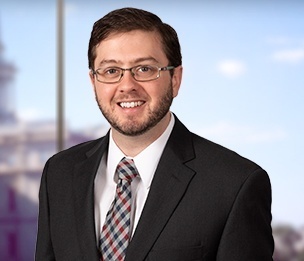 Jeffrey A. Caviston
Associate
jcaviston@dykema.com
517-374-9136
Showing 11 posts by Jeffrey A. Caviston.
As we have previously reported, the city of Portland, Maine, has been the most prominent recent test case over municipalities seeking to favor their own residents in marijuana licensing.
On August 14, 2020, a federal court granted a preliminary injunction in favor of out-of-state businesses claiming that the City's licensing system unconstitutionally favored residents over non-residents by basing licensing decisions in part on whether an applicant is a Maine resident. August 14, 2020 Order, Wellness Connection v. City of Portland, Docket No. 2:20-CV-00208-NT (W.D. Maine). In granting the injunction, the court held that the City failed to justify that its residency preference was necessary to achieve a legitimate purpose, which the City argued "was to ensure that the City understood the amount and quality of oversight and could easily verify any past violations." Id. at 24. Read More ›
On July 8, 2020, the Michigan Industrial Hemp Growers Act ("IHGA"), 2020 PA 137, MCL 333.28101-333.28701, went into effect (which was somewhat surprising since the legislation was reported from committee only a few weeks beforehand). The new law creates a regulatory scheme for industrial hemp that should allow Michigan to obtain approval from the United States Department of Agriculture ("USDA") of its plan to administer an industrial hemp program under the 2018 Farm Bill. Currently, the Michigan Department of Agriculture and Rural Development ("MDARD") administers an industrial hemp pilot program under the Industrial Hemp Research and Development Act ("IHRDA"), MCL 286.841-286.859, pursuant to the 2014 Farm Bill. Read More ›
Faced with a lawsuit challenging the constitutionality of its residency requirement for marijuana licensees, the State of Maine has agreed to no longer enforce the requirement.
As we wrote about recently, out-of-state businesses had challenged as unconstitutional a provision in Maine's marijuana licensing rules that required the majority of the ownership interest and all of the officers, directors, managers, and general partners of business applicants to be held by Maine residents. However, after being "advised by the Attorney General that the [Residency Requirement] is subject to significant constitutional challenges and is not likely to withstand such challenges . . . , defendants will not be enforcing the Residency Requirement or any agency rules, regulations or guidance which enforce or implement the Residency Requirement." Stipulation of Dismissal, NPG, LLC, et al. v. Figueroa, Case No. 1:20-cv-00107-NT (D. Maine, May 11, 2020). Read More ›
In 2016, Maine voters opted to legalize adult-use marijuana in their state (medical marijuana has been legal since 1999). After spending a few years fleshing out the details and implementing the regulatory structure, state officials recently began accepting applications for licenses for adult-use marijuana businesses. Just last month, Maine issued 31 conditional licenses. Read More ›
Michigan
On March 23, 2020, Michigan Governor Gretchen Whitmer joined several other states in addressing the coronavirus outbreak by issuing an executive order (the "Michigan Order") ordering individuals to stay at home, subject to certain exceptions. To this end, the Michigan Order requires all businesses to temporarily suspend all operations to the extent the business requires "workers to leave their homes or places of residence, except to the extent that those workers are necessary to sustain or protect life or to conduct minimum basic operations." Minimum basic operations include the protection of inventory, and products, obviously a significant concern for growers. Read More ›
The coronavirus pandemic is having a significant impact on retail businesses throughout the county, including medical and adult-use cannabis businesses. To address the health and safety concerns of customers, employees, and businesses during the coronavirus outbreak, Michigan and Illinois announced temporary rules for their marijuana businesses. Read More ›
Co-Authored by Dykema Summer Associate Madison Laskowski
On July 3, 2019, the Marijuana Regulatory Agency ("MRA") promulgated emergency rules to implement the Michigan Regulation and Taxation of Marihuana Act ("MRTMA" or the "Act"). The licensing requirements and procedures under the emergency rules are substantively similar to those provided for under the Medical Marihuana Facilities Licensing Act ("MMFLA"). These rules will remain in effect for six months and can be renewed for an additional six months, during which time additional rules may be promulgated. Final Rules will be promulgated thereafter. This process will likely replicate the rulemaking procedure used for the MMFLA rules. Read More ›
Michigan's Marijuana Regulatory Agency (MRA) today issued emergency rules for the administration and implementation of the Michigan Regulation and Taxation of Marihuana Act (MRTMA), accompanied by an explanatory press release. There are several notable highlights: Read More ›
On the last day of the legislative session, the Michigan Legislature passed House Bills 6330, 6331, and 6380 to create the Industrial Hemp Research and Development Act (IHRDA). If signed by the Governor, IHRDA will require the registration of industrial hemp growers and processors as a prerequisite to grow or sell industrial hemp. Oversight authority is given to the Michigan Department of Agriculture and Rural Development (MDARD). To register, growers and processors would be required to submit basic identification information—including the identities of owners holding more than 10% equity in the applicant—and the location of their business. An annual application fee is also required: $100 for growers and $1,350 for processors. Applications may be denied for such reasons as the applicant demonstrating an unwillingness to comply with regulations or making false statements to MDARD. Failure to comply with the IHRDA may result in suspension or revocation of a registration, destruction of product, or a fine; allowing the taking of a falsified sample is a felony. IHRDA is set to take effect on January 15, 2019. Read More ›