Get updates by email


Subscribe to this blog's feed
Follow us on Facebook
Follow us on Twitter
Topics
Related Practices
Related Industries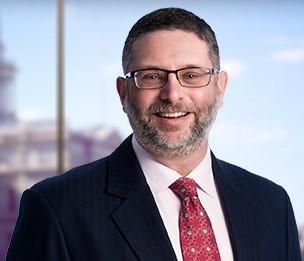 R. Lance Boldrey
Member
lboldrey@dykema.com
517-374-9162
Showing 46 posts by R. Lance Boldrey.
On Saturday, September 12, 2020, the Internal Revenue Service ("IRS") updated a marijuana industry frequently asked questions ("FAQ") page that provides relief to state-legal cannabis businesses. The FAQ announces that state-legal cannabis businesses can reduce their gross receipts by using an alternative accounting method under Section 471 of the Internal Revenue Code (the "Code"). Read More ›
As Michigan, like every other state, has grappled with enormous budget pressures as a result of restrictions needed to battle the scourge of the COVID-19 pandemic, one rare bright spot has been increasing tax revenues from the sale of cannabis products. April sales data from Michigan's Marijuana Regulatory Agency (MRA) shows roughly $34 million in medical marijuana sales, and a record $28 million in adult-use sales. Those sales have generated $2.8 million in marijuana excise tax revenue and $3.7 million in sales tax revenue. Read More ›
Michigan
On March 23, 2020, Michigan Governor Gretchen Whitmer joined several other states in addressing the coronavirus outbreak by issuing an executive order (the "Michigan Order") ordering individuals to stay at home, subject to certain exceptions. To this end, the Michigan Order requires all businesses to temporarily suspend all operations to the extent the business requires "workers to leave their homes or places of residence, except to the extent that those workers are necessary to sustain or protect life or to conduct minimum basic operations." Minimum basic operations include the protection of inventory, and products, obviously a significant concern for growers. Read More ›
With the simple release of an Advisory Bulletin, Michigan's Marijuana Regulatory Agency (MRA) has assured that Michigan will be the first Midwest state to allow adult-use sales, commencing December 1, 2019!
As we have previously reported, Michigan's Emergency Rules for Adult-Use Marijuana provide for companies that hold equivalent medical marijuana business licenses to transfer medical marijuana and medical marijuana products to their equivalent adult-use licenses. In other words, a dual-licensed grower can transfer inventory from medical to adult-use—and so can a provisioning center/retailer (in non-Michigan parlance, a dispensary). Read More ›
As we have reported in the past (9/27/19 and 10/7/19) Michigan's Emergency Rules for adult-use marijuana provide for medical products to be transferred to the adult-use market as long as the transfer takes place between equivalent licenses under common ownership. In other words, an adult-use grower can transfer in plants from a medical grower operated by the same entity; a co-located adult-use retailer/medical provisioning center can transfer medical products to the adult-use retail operation. But the Rules also provide that MRA will set a defined start date and end date and may announce other requirements for such transfers. We have been working for some time to get clarity from MRA as to how this rule will work. As recently as last week, MRA had no guidance to offer. Read More ›
Today, the new Michigan Marijuana Regulatory Agency (MRA) issued a press release regarding recent Michigan Court of Claims rulings, explaining how "temporary operators" will be treated going forward as well as how "caregiver" product will be used to keep a supply chain open to meet patient demand. The Executive Director of the MRA, Andrew Brisbo, also discussed these issues at his Senate confirmation hearing today. Read More ›
Governor Gretchen Whitmer through Executive Order 2019-7 eliminates the Medical Marihuana Licensing Board and the Medical Marihuana Advisory Panel in reorganization of the marijuana program.
Today, Governor Whitmer issued Executive Order 2019-7 which reorganizes within the Department of Licensing and Regulatory Affairs (LARA) a new Type 1 Agency named Marijuana Regulatory Agency (MRA) with a gubernatorial appointed Executive Director. The Executive Director is subject to advice and consent of the Senate. The Executive Order will become effective April 30, 2019 unless disapproved by the Legislature. Read More ›
CLOSE OR BE DENIED! In a major year-end development, the Michigan Court of Claims today dismissed the last of the cases that allowed unlicensed Michigan medical marihuana facilities to operate. All court orders preventing Michigan's Department of Licensing and Regulatory Affairs (LARA) from setting a date by which the so-called temporary operators must close have now been dissolved—technically, that leaves in place the emergency rule by which unlicensed facilities must close by October 31, 2018, although the court had enjoined enforcement of that until its order was dissolved today. In an Advisory Bulletin issued late this afternoon, LARA announced that it would extend temporary operation until December 31, but no longer. Read More ›
Coauthored by Dykema Summer Associate Shaun Sullivan-Towler.
For financial institutions interested in banking state-legal marijuana businesses, 2018 has been a rollercoaster. In January, Attorney General Jeff Sessions rescinded the Obama-era policy of lenient federal enforcement, creating new confusion for banks and credit unions about the future of marijuana-related banking. Many feared that the Financial Crimes Enforcement Network (FinCEN) would withdraw or amend its guidance as well, thereby eliminating the only federal guidance directed to financial institutions on banking marijuana businesses. But FinCEN has since been clear that its guidance remains in place and announced that, as of March 31, 2018, a total of 411 banks and credit unions now provide services to marijuana-related businesses, up from 365 a year ago. Read More ›