Get updates by email


Subscribe to this blog's feed
Follow us on Facebook
Follow us on Twitter
Topics
Related Practices
Related Industries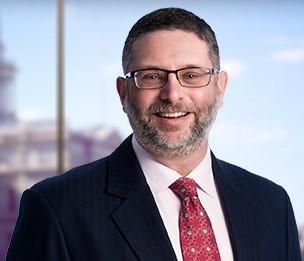 R. Lance Boldrey
Member
lboldrey@dykema.com
517-374-9162
Showing 40 posts by R. Lance Boldrey.
Today, the new Michigan Marijuana Regulatory Agency (MRA) issued a press release regarding recent Michigan Court of Claims rulings, explaining how "temporary operators" will be treated going forward as well as how "caregiver" product will be used to keep a supply chain open to meet patient demand. The Executive Director of the MRA, Andrew Brisbo, also discussed these issues at his Senate confirmation hearing today. Read More ›
Governor Gretchen Whitmer through Executive Order 2019-7 eliminates the Medical Marihuana Licensing Board and the Medical Marihuana Advisory Panel in reorganization of the marijuana program.
Today, Governor Whitmer issued Executive Order 2019-7 which reorganizes within the Department of Licensing and Regulatory Affairs (LARA) a new Type 1 Agency named Marijuana Regulatory Agency (MRA) with a gubernatorial appointed Executive Director. The Executive Director is subject to advice and consent of the Senate. The Executive Order will become effective April 30, 2019 unless disapproved by the Legislature. Read More ›
CLOSE OR BE DENIED! In a major year-end development, the Michigan Court of Claims today dismissed the last of the cases that allowed unlicensed Michigan medical marihuana facilities to operate. All court orders preventing Michigan's Department of Licensing and Regulatory Affairs (LARA) from setting a date by which the so-called temporary operators must close have now been dissolved—technically, that leaves in place the emergency rule by which unlicensed facilities must close by October 31, 2018, although the court had enjoined enforcement of that until its order was dissolved today. In an Advisory Bulletin issued late this afternoon, LARA announced that it would extend temporary operation until December 31, but no longer. Read More ›
Coauthored by Dykema Summer Associate Shaun Sullivan-Towler.
For financial institutions interested in banking state-legal marijuana businesses, 2018 has been a rollercoaster. In January, Attorney General Jeff Sessions rescinded the Obama-era policy of lenient federal enforcement, creating new confusion for banks and credit unions about the future of marijuana-related banking. Many feared that the Financial Crimes Enforcement Network (FinCEN) would withdraw or amend its guidance as well, thereby eliminating the only federal guidance directed to financial institutions on banking marijuana businesses. But FinCEN has since been clear that its guidance remains in place and announced that, as of March 31, 2018, a total of 411 banks and credit unions now provide services to marijuana-related businesses, up from 365 a year ago. Read More ›
At the March 22nd Michigan Medical Marihuana Licensing Board meeting, Andrew Brisbo, Director of the State's Bureau of Medical Marihuana Regulation ("BMMR"), provided some important updates on Michigan's licensing process. Read More ›
Today marked the first day Michigan's Medical Marihuana Licensing Board took action on licenses under Michigan's relatively new Medical Marihuana Facilities License Act ("MMFLA"). Although industry observers were hoping for some initial signals on the standards the Board will apply in decisions, today's meeting instead revealed confusion on the part of Board members, and failed to reach any conclusions. Read More ›
Earlier this month, Michigan's Department of Licensing and Regulatory Affairs ("LARA") announced that its forthcoming emergency rules will allow existing unlicensed medical marihuana businesses to continue to operate while they seek licenses under the new Medical Marihuana Facilities Licensing Act ("MMFLA"). LARA's announcement was a surprising reversal of its earlier proposed policy that continued operation after December 15, 2017, would harm an applicant's chances to receive a license. Read More ›
Back in August, Michigan's Department of Licensing and Regulatory Affairs (LARA) announced the formation of "work groups" to provide input as LARA adopts emergency rules to govern activities under the State's new Medical Marihuana Facilities Licensing Act (MMFLA). Organized around the MMFLA's five license types, those work groups met last month. At today's meeting of the Michigan Medical Marihuana Licensing Board, LARA unveiled summaries of the work groups' recommendations. Read More ›
At today's meeting of the Michigan Medical Marihuana Licensing Board (Board), the State's Department of Licensing and Regulatory Affairs (LARA) unveiled a checklist for medical marihuana license applications, announced proposed capitalization requirements, and sought public input on other regulations for marihuana facilities. Read More ›
The Michigan Department of Licensing and Regulatory Affairs (LARA) has announced the dates and locations of educational sessions to explain to potential medical marihuana licensees the state's new license application process and seed-to-sale tracking system. Read More ›