Get updates by email


Subscribe to this blog's feed
Follow us on Facebook
Follow us on Twitter
Topics
Related Practices
Related Industries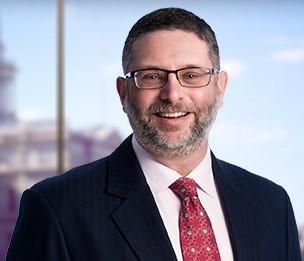 R. Lance Boldrey
Member
lboldrey@dykema.com
517-374-9162
Showing 50 posts by R. Lance Boldrey.
In the past few years, recreational marijuana legalization has increased, with New York becoming the most recent state to enact legislation. The growth has created substantial revenue opportunities for companies that have invested in preparing to participate in these new regulatory frameworks. Along with that nationwide expansion, though, comes greater government scrutiny. All current and future marijuana industry participants must stay aware of specific areas where the government is focusing its enforcement efforts and develop appropriate compliance procedures. Read More ›
On November 11, 2020, Attitude Wellness D/B/A Lume Cannabis Company (Lume), filed suit in the Michigan Court of Claims against the Michigan Marijuana Regulatory Agency (MRA), the Village of Edwardsburg, and two private parties, after the Village denied Lume's application for village marijuana establishment licenses. Lume sought an injunction to prevent the MRA from issuing state licenses to the two businesses that won licenses from the Village. Last week, the Court of Claims denied that request, finding Lume's claims against MRA to be "speculative and inexact." Read More ›
Although the outcome of the Presidential election remains in doubt nationally, marijuana businesses and advocates won overwhelmingly in Michigan this year. For those scoring at home, we call it seven "yeas" and one "nay." Read More ›
On Saturday, September 12, 2020, the Internal Revenue Service ("IRS") updated a marijuana industry frequently asked questions ("FAQ") page that provides relief to state-legal cannabis businesses. The FAQ announces that state-legal cannabis businesses can reduce their gross receipts by using an alternative accounting method under Section 471 of the Internal Revenue Code (the "Code"). Read More ›
As Michigan, like every other state, has grappled with enormous budget pressures as a result of restrictions needed to battle the scourge of the COVID-19 pandemic, one rare bright spot has been increasing tax revenues from the sale of cannabis products. April sales data from Michigan's Marijuana Regulatory Agency (MRA) shows roughly $34 million in medical marijuana sales, and a record $28 million in adult-use sales. Those sales have generated $2.8 million in marijuana excise tax revenue and $3.7 million in sales tax revenue. Read More ›
Michigan
On March 23, 2020, Michigan Governor Gretchen Whitmer joined several other states in addressing the coronavirus outbreak by issuing an executive order (the "Michigan Order") ordering individuals to stay at home, subject to certain exceptions. To this end, the Michigan Order requires all businesses to temporarily suspend all operations to the extent the business requires "workers to leave their homes or places of residence, except to the extent that those workers are necessary to sustain or protect life or to conduct minimum basic operations." Minimum basic operations include the protection of inventory, and products, obviously a significant concern for growers. Read More ›
With the simple release of an Advisory Bulletin, Michigan's Marijuana Regulatory Agency (MRA) has assured that Michigan will be the first Midwest state to allow adult-use sales, commencing December 1, 2019!
As we have previously reported, Michigan's Emergency Rules for Adult-Use Marijuana provide for companies that hold equivalent medical marijuana business licenses to transfer medical marijuana and medical marijuana products to their equivalent adult-use licenses. In other words, a dual-licensed grower can transfer inventory from medical to adult-use—and so can a provisioning center/retailer (in non-Michigan parlance, a dispensary). Read More ›
As we have reported in the past (9/27/19 and 10/7/19) Michigan's Emergency Rules for adult-use marijuana provide for medical products to be transferred to the adult-use market as long as the transfer takes place between equivalent licenses under common ownership. In other words, an adult-use grower can transfer in plants from a medical grower operated by the same entity; a co-located adult-use retailer/medical provisioning center can transfer medical products to the adult-use retail operation. But the Rules also provide that MRA will set a defined start date and end date and may announce other requirements for such transfers. We have been working for some time to get clarity from MRA as to how this rule will work. As recently as last week, MRA had no guidance to offer. Read More ›