Get updates by email


Subscribe to this blog's feed
Follow us on Facebook
Follow us on Twitter
Topics
Related Practices
Related Industries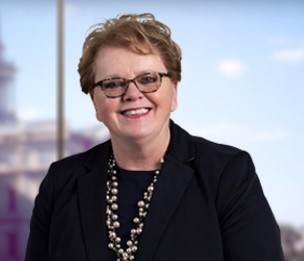 Shelly J. Edgerton
Senior Counsel
sedgerton@dykema.com
517-374-9106
Showing 6 posts by Shelly J. Edgerton.
In a vote of 321-103, the House of Representatives took the first steps to securing better access for the cannabis industry by passing the Secure and Fair Enforcement Act, "SAFE" Banking bill. Introduced by Rep. Ed Perlmutter (D-CO), the bill has slowly gained momentum as the cannabis and financial industry have continued to lobby and pressure Congress into acting. With over 206 co-sponsors, the House Leadership scheduled a floor vote under suspension of the rules thereby eliminating any amendments and the need for two-thirds vote of the House of Representatives. Read More ›
As required under the new adult use act—Michigan Regulation and Taxation of Marihuana Act (MRTMA), MRA is required to create a social equity program to "promote and encourage participation in the marihuana industry by people of communities that have been disproportionally impacted by marihuana prohibition and enforcement and to positively impact those communities" MCL 333.27958(1)(J). Continuing its effort to assist eligible applicants wanting to enter the cannabis industry, MRA is holding numerous sessions across the state to begin education on the "how to" and "what to expect" for eligible individuals looking to apply and operate in the industry. Read More ›
Today, the new Michigan Marijuana Regulatory Agency (MRA) issued a press release regarding recent Michigan Court of Claims rulings, explaining how "temporary operators" will be treated going forward as well as how "caregiver" product will be used to keep a supply chain open to meet patient demand. The Executive Director of the MRA, Andrew Brisbo, also discussed these issues at his Senate confirmation hearing today. Read More ›
Recently, the Department of Environmental Quality (DEQ) held a "Local Leaders Series Webinar" on "Marijuana Cultivation and Processing Operations: Environmental Regulations and Concerns." The webinar was well attended by over 500 people. The purpose was to educate local leaders on potential issues with marijuana facilities in their jurisdictions and to expose those leaders to some of the aspect of cultivation and processing operations for educational training. Read More ›
In a joint effort, the Department of Licensing and Regulatory Affairs (LARA) through the Bureau of Marihuana Regulations (BMR) and the Michigan Department of Agriculture (MDARD) issued a joint advisory in their attempt to clarify CBD (cannabidiol) and industrial hemp for Michigan. Read More ›
Governor Gretchen Whitmer through Executive Order 2019-7 eliminates the Medical Marihuana Licensing Board and the Medical Marihuana Advisory Panel in reorganization of the marijuana program.
Today, Governor Whitmer issued Executive Order 2019-7 which reorganizes within the Department of Licensing and Regulatory Affairs (LARA) a new Type 1 Agency named Marijuana Regulatory Agency (MRA) with a gubernatorial appointed Executive Director. The Executive Director is subject to advice and consent of the Senate. The Executive Order will become effective April 30, 2019 unless disapproved by the Legislature. Read More ›